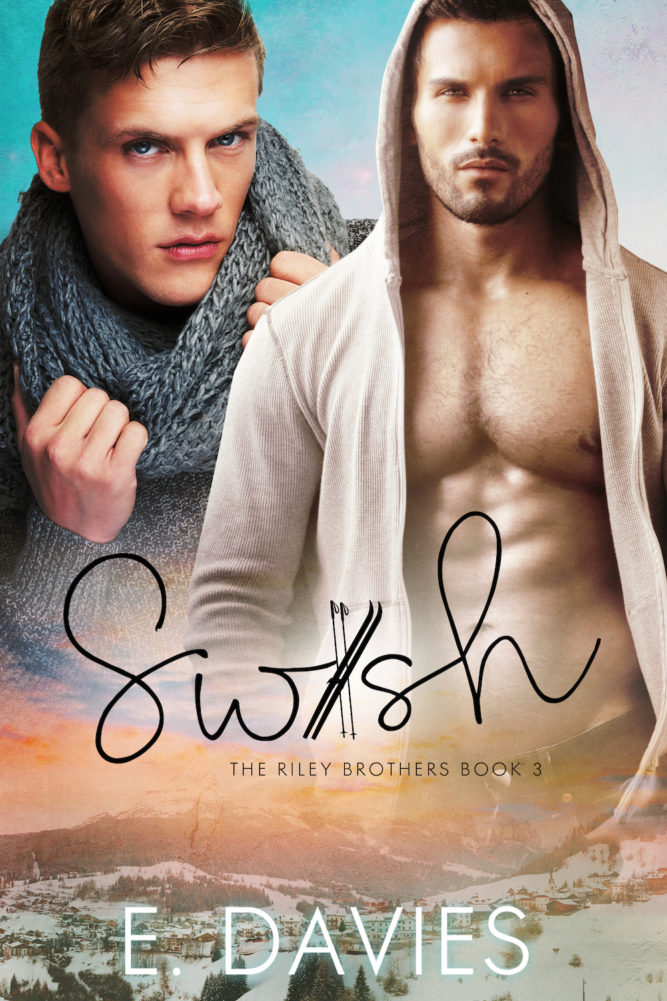 $3.99
Available in:

Kindle, Paperback

ISBN:

978-1523472413

Published:

January 8, 2016
Buy on Amazon
Borrow on KU
Paperback
"I wouldn't be caught dead kissing you."
"Alex was always something else."
Bank teller Thomas Riley is the youngest of three brothers, and the only single one. That's not to say nobody's interested… His ex, hunky Alex, is back in town and wants to see him. But Alex nearly screwed up both of his brothers' lives, and Thomas isn't willing to forgive him easily. There's no way reigniting an old flame can work… right?
"I knew we still had chemistry."
Moving back to your hometown isn't easy when your ex moves back, too – especially the one that got away. After getting on Thomas's bad side, private detective Alex Walker is determined to at least explain himself. He's not just looking to screw Thomas again. Then, on the ski trails, Thomas falls head over heels for him… more literally than Alex hoped. How can he prove he's trustworthy to the family after spying on both of Thomas's brothers?
"Is it becoming more?"
Becoming boyfriends is risky when Thomas just wants to get ahead in life and Alex is challenging his morals and his fears. If Alex wants to catch Thomas, this time, Alex will have to keep up and change his ways for good. And can Thomas overcome his own fears to come clean to everyone?